Richmond Heights MO. Pest Control
Now Servicing Your Neighborhood
Get Your Inspection Today!
Richmond Heights MO. Pest Control
GET YOUR INSPECTION TODAY
Same-Day Services
Same-Day Service is base on location and availability.
No Contracts
Services provided without written contracts.
Pest Control in Richmond Heights
RICHMOND HEIGHTS, MO 63117 – PEST CONTROL & WILDLIFE SOLUTIONS
Pest Control for Richmond Heights Mo. 63117
STL Pest Control services was built locally and remains a family-operated business to this day. When the folks in Richmond Heights call us, you're speaking to people who live, work and play in the greater St. Louis area. Like many of you, we've dealt with the Missouri pest population a long time. Our continuous training and education, coupled with our all-local operation, makes us uniquely qualified to serve you best. Why is STL Pest Control the best Richmond Heights 63117 pest control company? Quality Assurance Oversight on every job they perform on a daily basis.
Unlike most of the pest control competitors in this price bracket for the greater Richmond Heights 63117 area, we are truly professional and are the best pest control company. Our Quality Assurance Team oversees every contract to make sure that every job is done to the customer's satisfaction using only the most thorough and professional procedures. We don't believe in shortcuts or quick fixes, and we don't cut any corners in customer safety, professional appearance, or ongoing training. In order to always get the best results for every customer we serve, our technicians stay informed and educated about products, strategies, and changes in the pest population. We are equipped to handle all your pest concerns including protecting your family while outdoors from mosquitoes, removing termites from your home, mole treatments, bed bug infestations, rodent infestations and just the everyday bugs invading the inside of your home. Call us today at 314-833-6222.
When you call a pest control company, you need to know that you're dealing with a company that adheres to legal and ethical standards. We are licensed and certified by the Structural Pest Control Board. We're standing members of the Great St. Louis Pest Control Assoc. We are bonded and insured. In short, we are among the best and brightest experts of our industry, and are deeply involved and vested in ensuring quality pest control for this region. Your home or business property is your biggest physical investment. There's nothing worse than watching it be overrun by annoying or dangerous creatures that scare away guests, damage your property, or put you at risk. We take pride in a job well done, and we want you to feel relief. We know of only one way to give you the results you deserve: by operating the most professional and thorough pest control service in the Richmond Heights areas.
Not only does our pest control company provide general pest control for homes and businesses, but we also offer:
Bed bug removal
Bat control
Fly control
Mosquito control
Rodent identification & control
Termite control
Wildlife removal & trapping
Richmond Heights 63117 is ideally located at the intersection of Interstates 64 and 170 in the heart of the St. Louis metro area. This puts us just minutes away from every major feature and attraction available in contemporary yet historic St. Louis County. Attractions include Lambert-St. Louis International Airport, downtown St. Louis and its riverfront attractions, Forest Park, and St. Louis County government headquarters.
As our logo says, Richmond Heights 63117 successfully melds "Progress with Tradition." It is a community of diverse population of nearly 10,000 people from all walks of life; a wide array of well-maintained and attractive homes in established, desirable neighborhoods; quality public and private schools, and high-quality municipal services. Our City has an award-winning community center that provides residents with an indoor aquatics center, meeting rooms, a state-of-the-art fitness center, and a multitude of fitness and recreation programs.
The facility also houses a welcoming library that provides a comprehensive collection of materials and services to people of all ages. Our City's moniker also identifies the way our elected, appointed officials and the City staff of more than 130 full-time employees work with and for residents, businesses, and other governments and private entities. Everything we do is aimed at ensuring our City's future viability while maintaining the traditional character of our family-oriented neighborhoods. We think you will come to agree that Richmond Heights is a great place to call "Home."

Commercial Pest Control in Richmond Heights, MO
Since 1989 St. Louis Pest Control 63117 has been helping a wide variety of businesses win the battle against pests. We do a variety of methods, including keeping our clients "bug smart". We spend time with our clients on the most effective prevention methods like using the IPM systems, as well as focusing on what they can expect on a seasonal basis. We pride ourselves in providing great service on time at affordable prices. Our reviews talk for themselves by having thousands of Google reviews ranking a 4.9 out of 5 stars. Let our team of professionals at STL Pest Control 63117 show your business what we can do and how well we can do it. We have a one of the best teams available from our office staff answering and scheduling your appointments to our field technicians. Most services can be provided the very next day and some even the same day. Rick Isenmann the founder still works in the field as well as visiting the commercial sites to assure they are given the best service that they deserve.
We have been able to help businesses of all different industries including:
| | |
| --- | --- |
| Food Processing Plants | Hotels |
| Bars and Restaurants | Supermarkets & Food stores |
| Healthcare Facilities | Schools and Daycare Facilities |
| Retail Stores | Pharmaceutical |
| Industrial | Warehousing |
| Offices | Local Government Facilities |
| Multifamily Housing | Architecture and Construction |
| Food Handling Industries | Factories |
STL Pest Control believes that our commercial accounts are not just accounts but a partnership. In this "partnership," we work hard to ensure their businesses are protected, and all their needs are addressed. Our success hinges on our partners' success, and we work with them exclusively to rid them of any of their pest problems. We make sure minor problems don't become bigger problems. If your business is experiencing any type of pest problems, you will need the assistance from our experts at STL Pest Control in Richmond Heights, MO 63117.
Call us anytime 24 hours a day, seven days a week to setup your appointment. We have laid out a comprehensive commercial pest management system that our technicians use to inspect the facility and prevent any commercial pest control concerns. We are totally committed to our partners, and we will work around your schedule and will not be disruptive to your team of employees. Give STL Pest Control in Richmond Heights, MO 63117 a call today for your business needs at 314-833-6222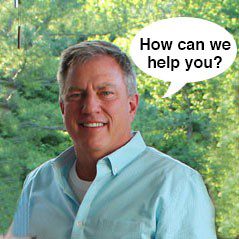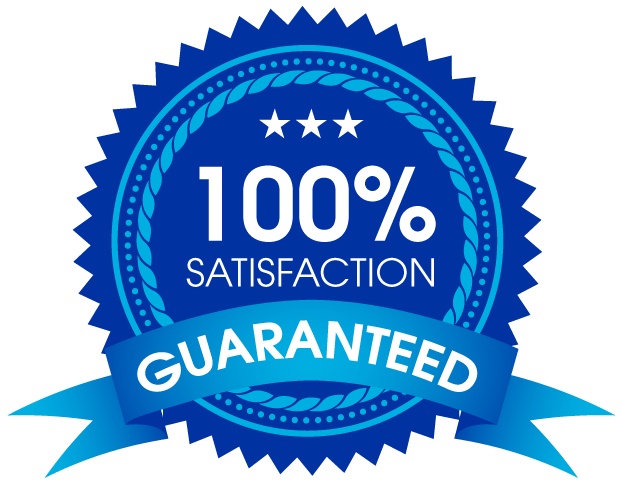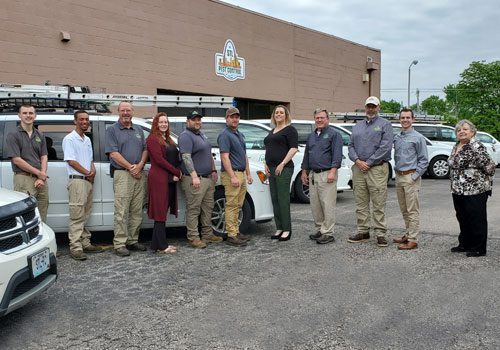 Richmond Heights, MO Pest Control Services
Affton, MO. 63123
|
Arnold, MO. 63010
|
Ballwin, MO. 63021, 63011
|
Barnhart, MO. 63012, 63057
|
Berkeley, MO. 63042, 63114, 63121, 63134, 63140
|
Brentwood, MO. 63144
|
Bridgeton, MO. 63074
|
Chesterfield, MO. 63017
|
Clayton, MO. 63105
|
Cottleville, MO. 63304, 63338, 63376
|
Crestwood, MO. 63126
|
Creve Couer, MO. 63146
|
Dardenne Prairie, MO. 63368
|
Des Peres, MO. 63131
|
Earth City, MO. 63044, 63045
|
Ellisville, MO. 63011, 63017
|
Eureka, MO. 63025, 63069
|
Fenton, MO. 63026
|
Ferguson, MO. 63033
|
Florissant, MO. 63033
|
Frontenac, MO. 63131
|
Glencoe, MO. 63005, 63038, 63040
|
Grover, MO. 63040
|
Hazelwood, MO. 63042, 63134
|
High Ridge, MO. 63049, 63069, 63051
|
House Springs, MO. 63051
|
Imperial, MO. 63012
|
Jennings, MO. 63136
|
Kirkwood, MO. 63122
|
Ladue, MO. 63124
|
Lemay, MO. 63125
|
Manchester, MO. 63021
|
Maplewood, MO. 63117
|
Maryland Heights, MO. 63043
|
Mehlville, MO. 63125, 63129
|
Normandy, MO. 63133, 63135
|
O'Fallon, MO. 63366, 63368
|
Oakville, MO. 63129
|
Olivette, MO. 63132
|
Overland, MO. 63114
|
Pagedale, MO. 63133, 63135
|
Richmond Heights, MO. 63117
|
Shrewsbury MO. 63119
|
St. Ann, MO. 63074
|
St. Charles, MO. 63301, 63302, 63303
|
St. Louis City, MO.
|
St. Louis County, MO.
|
St. Louis, MO.
|
St. Peters, MO. 63304, 63376
|
Sunset Hills, MO. 63127
|
Town & Country, MO. 63141
|
University City, MO 63130
|
Valley Park, MO. 63088
|
Webster Groves, MO. 63119
|
Wildwood, MO. 63005, 63040, 63025, 63038, 63069
|
WE'RE IN YOUR NEIGHBORHOOD