Get Your Inspection Today!
GET YOUR INSPECTION TODAY
Same-Day Services
Same-Day Service is base on location and availability.
No Contracts
Services provided without written contracts.
ARNOLD, MO 63010 – PEST CONTROL & WILDLIFE SOLUTIONS
Residential Pest Control in Arnold, MO
STL Pest Control has proudly been serving the Arnold MO. 63010 area and Greater St. Louis since 1989. We are a small, St. Louis family owned and operated company. We employ State of Missouri licensed certified professional technicians. Our technicians are regularly trained and recertified to stay up to date on all facets of pest management in the Arnold MO. 63010 area. We have a large office staff to guide you through our process to ensure you will receive great customer service at affordable prices. Our Eco-friendly pest solutions are very effective and easy to maintain, giving you a pest-free home. Our treatments are 100% satisfaction guaranteed to rid your home of unwanted pests and the treatments are all safe for the people and pets in your home. We are equipped to handle all your pest concerns including protecting your family while outdoors from mosquitoes, removing termites from your home, mole treatments, bed bug infestations, rodent infestations and just the everyday bugs invading the inside of your home.
We have become one of the top pest control companies servicing the Arnold 63010 area by providing exceptional customer service. Rick Isenmann, owner of STL Pest Control, is a member of the Greater St. Louis Pest Control Association where he served as the President and now on the board. We also are members of the Missouri Pest Management Association, National Pest Management Associations and we were an accredited member for several years of the Better Business Bureau. Whether you have ants, spiders, rodents, roaches, moles, bed bugs, termites, squirrels, or anything in between, we are ready to help. We are large enough to handle all your pest needs but small enough to provide the personal touch your family deserves in the Arnold Mo. 63010 area.
Arnold MO. 63010 is thriving and vibrant city located in Jefferson County. It's known for its rolling hills, green trees, and beautiful waterways to our strong and positive cultural, educational, and municipal infrastructure, Arnold is a wonderful place to live, work, and play. Arnold Mo is the largest city in Jefferson County, Missouri, United States. The population was 20,808 at the 2010 census. The first European settler in Arnold was Jean Baptiste Gamache, who operated a ferry boat across the Meramec River in exchange for 1050 arpents of land granted by the King of Spain. This ferry was on the King's Trace or El Camino Real, from St. Louis to Ste. Genevieve, Missouri.

Commercial Pest Control in Arnold, MO
Since 1989 St. Louis Pest Control 63010 has been helping a wide variety of businesses win the battle against pests. We do a variety of methods, including keeping our clients "bug smart". We spend time with our clients on the most effective prevention methods like using the IPM systems, as well as focusing on what they can expect on a seasonal basis. We pride ourselves in providing great service on time at affordable prices. Our reviews talk for themselves by having thousands of Google reviews ranking a 4.9 out of 5 stars. Let our team of professionals at STL Pest Control 63010 show your business what we can do and how well we can do it. We have a one of the best teams available from our office staff answering and scheduling your appointments to our field technicians. Most services can be provided the very next day and some even the same day. Rick Isenmann the founder still works in the field as well as visiting the commercial sites to assure they are given the best service that they deserve.
We have been able to help businesses of all different industries including:
| | |
| --- | --- |
| Food Processing Plants | Hotels |
| Bars and Restaurants | Supermarkets & Food stores |
| Healthcare Facilities | Schools and Daycare Facilities |
| Retail Stores | Pharmaceutical |
| Industrial | Warehousing |
| Offices | Local Government Facilities |
| Multifamily Housing | Architecture and Construction |
| Food Handling Industries | Factories |
STL Pest Control believes that our commercial accounts are not just accounts but a partnership. In this "partnership," we work hard to ensure their businesses are protected, and all their needs are addressed. Our success hinges on our partners' success, and we work with them exclusively to rid them of any of their pest problems. We make sure minor problems don't become bigger problems. If your business is experiencing any type of pest problems, you will need the assistance from our experts at STL Pest Control in Arnold MO 63010.
Call us anytime 24 hours a day, seven days a week to setup your appointment. We have laid out a comprehensive commercial pest management system that our technicians use to inspect the facility and prevent any commercial pest control concerns. We are totally committed to our partners, and we will work around your schedule and will not be disruptive to your team of employees. Give STL Pest Control in Arnold MO 63010 a call today for your business needs at 314-833-6222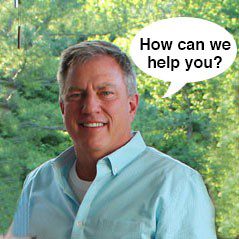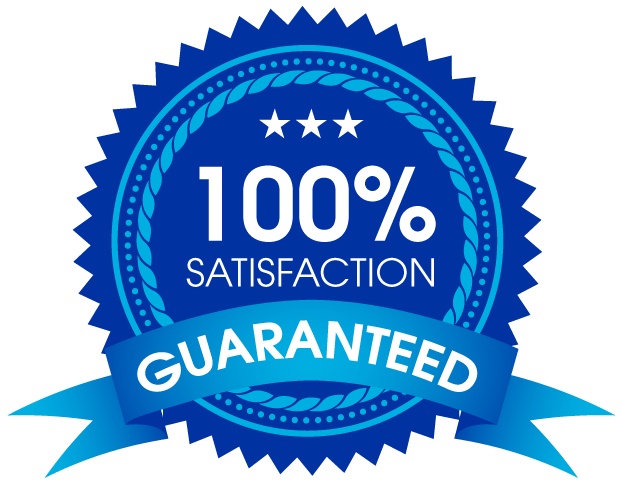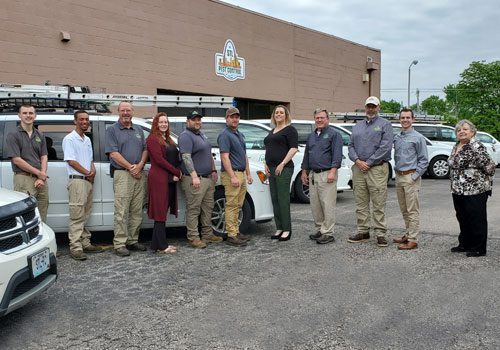 Arnold, MO Pest Control Services
Service Areas - We service all of St. Louis City and St. Louis County areas
Affton, MO. 63123 | Arnold, MO. 63010 | Ballwin, MO. 63021, 63011 | Barnhart, MO. 63012, 63057 | Berkeley, MO. 63042, 63114, 63121, 63134, 63140 | Brentwood, MO. 63144 | Bridgeton, MO. 63074 | Chesterfield, MO. 63017 | Clayton, MO. 63105 | Cottleville, MO. 63304, 63338, 63376 | Crestwood, MO. 63126 | Creve Couer, MO. 63146 | Dardenne Prairie, MO. 63368 | Des Peres, MO. 63131 | Earth City, MO. 63044, 63045 | Ellisville, MO. 63011, 63017 | Eureka, MO. 63025, 63069 | Fenton, MO. 63026 | Ferguson, MO. 63033 | Florissant, MO. 63033 | Frontenac, MO. 63131 | Glencoe, MO. 63005, 63038, 63040 | Grover, MO. 63040 | Hazelwood, MO. 63042, 63134 | High Ridge, MO. 63049, 63069, 63051 | House Springs, MO. 63051 | Imperial, MO. 63012 | Jennings, MO. 63136 | Kirkwood, MO. 63122 | Ladue, MO. 63124 | Lemay, MO. 63125 | Manchester, MO. 63021 | Maplewood, MO. 63117 | Maryland Heights, MO. 63043 | Mehlville, MO. 63125, 63129 | Normandy, MO. 63133, 63135 | O'Fallon, MO. 63366, 63368 | Oakville, MO. 63129 | Olivette, MO. 63132 | Overland, MO. 63114 | Pagedale, MO. 63133, 63135 | Richmond Heights, MO. 63117 | Shrewsbury MO. 63119 | St. Ann, MO. 63074 | St. Charles, MO. 63301, 63302, 63303 | St. Louis City, MO. | St. Louis County, MO. | St. Louis, MO. | St. Peters, MO. 63304, 63376 | Sunset Hills, MO. 63127 | Town & Country, MO. 63141 | University City, MO 63130 | Valley Park, MO. 63088 | Webster Groves, MO. 63119 | Wildwood, MO. 63005, 63040, 63025, 63038, 63069 |
WE'RE IN YOUR NEIGHBORHOOD