Town & Country MO. Pest Control
Now Servicing Your Neighborhood
Get Your Inspection Today!
Town & Country MO. Pest Control
GET YOUR INSPECTION TODAY
Same-Day Services
Same-Day Service is base on location and availability.
No Contracts
Services provided without written contracts.
Pest Control in Town & Country
TOWN & COUNTRY, MO 63141 – PEST CONTROL & WILDLIFE SOLUTIONS
Pest Control for Town & Country Mo. 63141
Are insects and rodents invading your home? Since 1989, STL Pest Control has served the Town & Country MO. 63141 area and the St. Louis metro areas with a commitment to 100% customer satisfaction when it comes to our Residential Pest Control services. We are committed to providing top quality Certified Pest Control Technicians that meet or exceed the pest control industry's toughest standards, and provide an unmatched level of service and customer satisfaction in the Town & Country neighborhoods. Despite their small size, insects, rodents, and wildlife can have a big impact on your business and its bottom line. Incidents or sightings of pests pose serious health risks to your employees and customers, damage your property, lose you customers, and cost you in fines or business closure.
STL Pest Control has been providing guaranteed commercial pest control services for more than 28 years in Town & Country Mo. We incorporate the environmentally sensitive principles of Integrated Pest Management to create a customized program for you, to effectively manage and mitigate the pest issues in your facility. We are a member of the Greater St. Louis Pest Control Assoc as well as a member of the National Pest Management Association.
STL Pest Control services was built locally and remains a family-operated business to this day. When you call us, you're speaking to people who live, work and play in the greater St. Louis area. Like many of you, we've dealt with the Missouri pest population a long time. Our continuous training and education, coupled with our all-local operation, makes us uniquely qualified to serve you best. Why is STL Pest Control the best Town and Country 63141 pest control company? Quality Assurance Oversight on every job they perform on a daily basis. We are equipped to handle all your pest concerns including protecting your family while outdoors from mosquitoes, removing termites from your home, mole treatments, bed bug infestations, rodent infestations and just the everyday bugs invading the inside of your home. Call us today at 314-833-6222.
Not only does our pest control company provide general pest control for homes and businesses, but we also offer:
Bed bug removal
Bird control
Bat control
Fly control
Mosquito control
Rodent identification & control
Termite control
Wildlife removal & trapping
Town and Country MO. is a suburb in west St. Louis County, Missouri, United States, with a population of 10,815 as of the 2010 census. Town and Country has the highest median household income ($134,387 in 2009) of any city in Missouri with population over 10,000 and also has one of the highest median incomes of any city in the United States. Town and Country was incorporated in 1950 as a village, and re-incorporated as a fourth-class city 25 years later. The city is a suburb of St. Louis and is home to Bellerive Country Club, which hosted the 1992 PGA Championship and 1965 U.S. Open.
Originally, it was primarily made up of large residential lots. The community first incorporated in 1950 as a village. Town & Country incorporation and establishment of a combination Public Safety Department providing three firefighters and one police officer on duty was to provide lower fire insurance rates for residents. The Village changed to city status in 1974 in an effort to increase property taxes. The maximum "Village" tax rate could no longer sustain the modest city government. In 1983 annexation of a large area to the west more than doubled the size of the city. This caused the city to maintain a police department and contract fire and EMS service to a neighboring fire district.
Town and Country MO. original country charm of larger lots with white fences and grazing horses is hard to find, however there are a few exceptions. There are several large tracts of land that remain undeveloped. Town and Country offers a quiet, restful, green residential landscape, in contrast to the more intensely developed areas typical of St. Louis County. There are relatively few commercial development areas. The predominant commercial locations tend to be at the periphery of the city boundaries along the regional arterials, and/or at the intersections of the major roads. Most of the architecture of local business follows strict zoning laws.

Commercial Pest Control in Town & Country, MO
Since 1989 St. Louis Pest Control 63141 has been helping a wide variety of businesses win the battle against pests. We do a variety of methods, including keeping our clients "bug smart". We spend time with our clients on the most effective prevention methods like using the IPM systems, as well as focusing on what they can expect on a seasonal basis. We pride ourselves in providing great service on time at affordable prices. Our reviews talk for themselves by having thousands of Google reviews ranking a 4.9 out of 5 stars. Let our team of professionals at STL Pest Control 63141 show your business what we can do and how well we can do it. We have a one of the best teams available from our office staff answering and scheduling your appointments to our field technicians. Most services can be provided the very next day and some even the same day. Rick Isenmann the founder still works in the field as well as visiting the commercial sites to assure they are given the best service that they deserve.
We have been able to help businesses of all different industries including:
| | |
| --- | --- |
| Food Processing Plants | Hotels |
| Bars and Restaurants | Supermarkets & Food stores |
| Healthcare Facilities | Schools and Daycare Facilities |
| Retail Stores | Pharmaceutical |
| Industrial | Warehousing |
| Offices | Local Government Facilities |
| Multifamily Housing | Architecture and Construction |
| Food Handling Industries | Factories |
STL Pest Control believes that our commercial accounts are not just accounts but a partnership. In this "partnership," we work hard to ensure their businesses are protected, and all their needs are addressed. Our success hinges on our partners' success, and we work with them exclusively to rid them of any of their pest problems. We make sure minor problems don't become bigger problems. If your business is experiencing any type of pest problems, you will need the assistance from our experts at STL Pest Control in Town & Country, MO 63141.
Call us anytime 24 hours a day, seven days a week to setup your appointment. We have laid out a comprehensive commercial pest management system that our technicians use to inspect the facility and prevent any commercial pest control concerns. We are totally committed to our partners, and we will work around your schedule and will not be disruptive to your team of employees. Give STL Pest Control in Town & Country, MO 63141 a call today for your business needs at 314-833-6222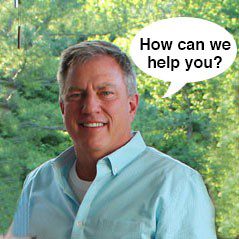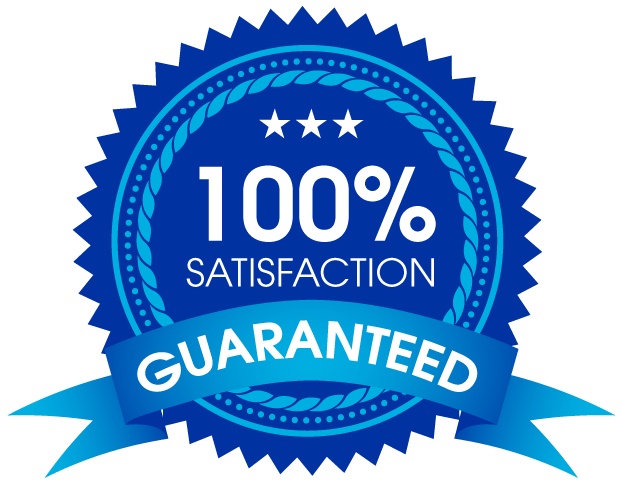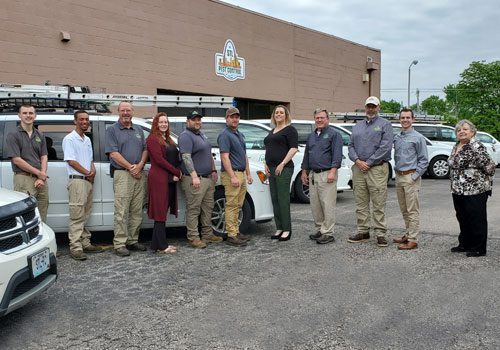 Town & Country, MO Pest Control Services
Affton, MO. 63123
|
Arnold, MO. 63010
|
Ballwin, MO. 63021, 63011
|
Barnhart, MO. 63012, 63057
|
Berkeley, MO. 63042, 63114, 63121, 63134, 63140
|
Brentwood, MO. 63144
|
Bridgeton, MO. 63074
|
Chesterfield, MO. 63017
|
Clayton, MO. 63105
|
Cottleville, MO. 63304, 63338, 63376
|
Crestwood, MO. 63126
|
Creve Couer, MO. 63146
|
Dardenne Prairie, MO. 63368
|
Des Peres, MO. 63131
|
Earth City, MO. 63044, 63045
|
Ellisville, MO. 63011, 63017
|
Eureka, MO. 63025, 63069
|
Fenton, MO. 63026
|
Ferguson, MO. 63033
|
Florissant, MO. 63033
|
Frontenac, MO. 63131
|
Glencoe, MO. 63005, 63038, 63040
|
Grover, MO. 63040
|
Hazelwood, MO. 63042, 63134
|
High Ridge, MO. 63049, 63069, 63051
|
House Springs, MO. 63051
|
Imperial, MO. 63012
|
Jennings, MO. 63136
|
Kirkwood, MO. 63122
|
Ladue, MO. 63124
|
Lemay, MO. 63125
|
Manchester, MO. 63021
|
Maplewood, MO. 63117
|
Maryland Heights, MO. 63043
|
Mehlville, MO. 63125, 63129
|
Normandy, MO. 63133, 63135
|
O'Fallon, MO. 63366, 63368
|
Oakville, MO. 63129
|
Olivette, MO. 63132
|
Overland, MO. 63114
|
Pagedale, MO. 63133, 63135
|
Richmond Heights, MO. 63117
|
Shrewsbury MO. 63119
|
St. Ann, MO. 63074
|
St. Charles, MO. 63301, 63302, 63303
|
St. Louis City, MO.
|
St. Louis County, MO.
|
St. Louis, MO.
|
St. Peters, MO. 63304, 63376
|
Sunset Hills, MO. 63127
|
Town & Country, MO. 63141
|
University City, MO 63130
|
Valley Park, MO. 63088
|
Webster Groves, MO. 63119
|
Wildwood, MO. 63005, 63040, 63025, 63038, 63069
|
WE'RE IN YOUR NEIGHBORHOOD