Wildwood MO. Pest Control
Now Servicing Your Neighborhood
Get Your Inspection Today!
Wildwood MO. Pest Control
GET YOUR INSPECTION TODAY
Same-Day Services
Same-Day Service is base on location and availability.
No Contracts
Services provided without written contracts.
WILDWOOD, MO 63005 – PEST CONTROL & WILDLIFE SOLUTIONS
Pest Control for Wildwood Mo. 63005, 63040, 63025, 63038, 63069
We service all the neighborhoods of Wildwood Mo. A lot of companies type up a list of services to make them sound good. But Wildwood Pest Control takes your families and employees safety seriously, while providing extremely effective pest control treatments. Take for instance our Wall and Void Treatment. We were one of the first pest companies in the Wildwood Mo. 63005, 63040, 63025, 63038, 63069 area to offer this kind of "environment friendly" service. We were "Green" before "Green" was popular! The truth is that Wildwood Pest Control is committed to providing the best pest and termite control service in the Wildwood Mo. areas. We are constantly researching new and better ways to service your needs. But our emphasis has always been on safety. Safety for our customers and safety for the environment. Safety and effectiveness are what our reputation is built on. We are equipped to handle all your pest concerns including protecting your family while outdoors from mosquitoes, removing termites from your home, mole treatments, bed bug infestations, rodent infestations and just the everyday bugs invading the inside of your home. Call us today at 314-833-6222. The owner of Wildwood Pest Control recently moved to Wildwood, MO. 63005, 63040, 63025, 63038, 63069 from the St. Louis County area last year and resides in Grover MO. with his family.
Certified Applicators and ACE Entomologist available on Staff – It's fairly easy to get into the pest control business. That's why there are hundreds of pest companies in the St. Louis and West County areas. But few companies can match our expertise. We employ more certified applicators and licensed technicians than most pest companies. So however big or tough the problem is, Wildwood Pest Control can handle it. From basic pest control all the way to structural fumigations, we have the expertise, the contacts and the Academic ability to take it on. Whatever It Takes and that is what we do to build a reputation for providing timely and excellent service, and for standing behind our services with a complete money back guarantee.
We also train pest control technicians and company owners and provide a complete chemical and product distribution division. It is a leadership position within the pest control industry that simply places you our customer first. We'll do "Whatever It Takes" to keep you totally satisfied with us. That's our promise to you. A little bit about the city of Wildwood Mo. 63005, 63040, 63025, 63038, 63069. Wildwood, Mo is a unique, progressive community that is set in a magnificent natural environment that features heavily wooded, hilly terrain with valleys, meadows and streams.
Located in St. Louis County, just a 30 minute drive from downtown St. Louis, Wildwood is a historic community dedicated to its Master Plan, which provides for the preservation of its rural areas while providing for residential and commercial growth. Of the 68 square miles within the municipal boundaries, 11 square miles are State or County Parks. Wildwood is served by the AAA rated Rockwood School District and has numerous recreational opportunities including an extensive trail and bikeway system, the only snow ski facility in the region, and is an established equestrian community.
The City's Economic Development program is intended to represent a proactive approach to enhance the economic climate of the City through business retention, expansion and recruitment. In addition, the Economic Development Manager coordinates with other city departments on planning issues and special events. The City's new Economic Development initiative is primarily intended to identify economic development opportunities that will best serve the needs and desires of Wildwood residents and business owners.
Wildwood is about the bonds that link neighbors and neighborhoods into a cohesive community of caring, involved and dedicated citizens. Wildwood is also about a quality of life based upon careful stewardship of the magnificent natural environment, and ensuring that this legacy is passed on to future generations as a result of planned, responsible, sustainable growth through citizen and business partnerships that respect the natural qualities of the land. According to the United States Census Bureau, the city has a total area of 67.08 square miles of which 66.42 square miles is land and 0.66 square miles is water. Wildwood is bounded to the north by Chesterfield; on the east by Clarkson Valley and Ellisville; to the south by Eureka and Pacific; and on the west by Franklin County.

Commercial Pest Control in Wildwood, MO
Since 1989 St. Louis Pest Control 63005, 63040, 63025, 63038, 63069 has been helping a wide variety of businesses win the battle against pests. We do a variety of methods, including keeping our clients "bug smart". We spend time with our clients on the most effective prevention methods like using the IPM systems, as well as focusing on what they can expect on a seasonal basis. We pride ourselves in providing great service on time at affordable prices. Our reviews talk for themselves by having thousands of Google reviews ranking a 4.9 out of 5 stars. Let our team of professionals at STL Pest Control 63005, 63040, 63025, 63038, 63069 show your business what we can do and how well we can do it. We have a one of the best teams available from our office staff answering and scheduling your appointments to our field technicians. Most services can be provided the very next day and some even the same day. Rick Isenmann the founder still works in the field as well as visiting the commercial sites to assure they are given the best service that they deserve.
We have been able to help businesses of all different industries including:
| | |
| --- | --- |
| Food Processing Plants | Hotels |
| Bars and Restaurants | Supermarkets & Food stores |
| Healthcare Facilities | Schools and Daycare Facilities |
| Retail Stores | Pharmaceutical |
| Industrial | Warehousing |
| Offices | Local Government Facilities |
| Multifamily Housing | Architecture and Construction |
| Food Handling Industries | Factories |
STL Pest Control believes that our commercial accounts are not just accounts but a partnership. In this "partnership," we work hard to ensure their businesses are protected, and all their needs are addressed. Our success hinges on our partners' success, and we work with them exclusively to rid them of any of their pest problems. We make sure minor problems don't become bigger problems. If your business is experiencing any type of pest problems, you will need the assistance from our experts at STL Pest Control in Wildwood, MO 63005, 63040, 63025, 63038, 63069.
Call us anytime 24 hours a day, seven days a week to setup your appointment. We have laid out a comprehensive commercial pest management system that our technicians use to inspect the facility and prevent any commercial pest control concerns. We are totally committed to our partners, and we will work around your schedule and will not be disruptive to your team of employees. Give STL Pest Control in Wildwood, MO 63005, 63040, 63025, 63038, 63069 a call today for your business needs at 314-833-6222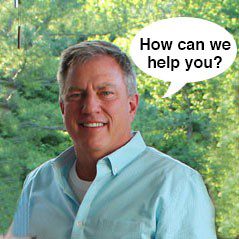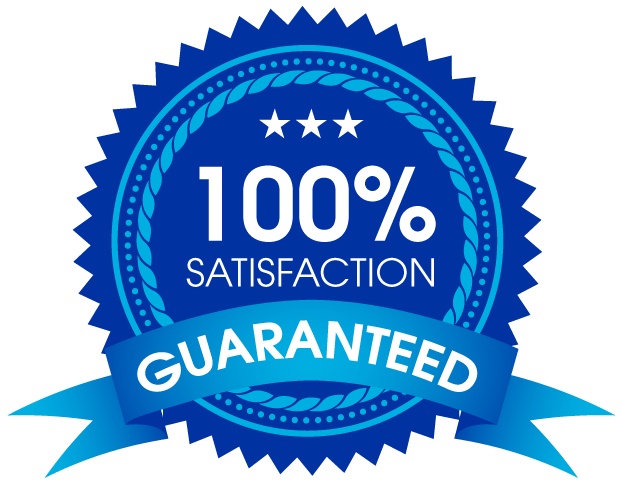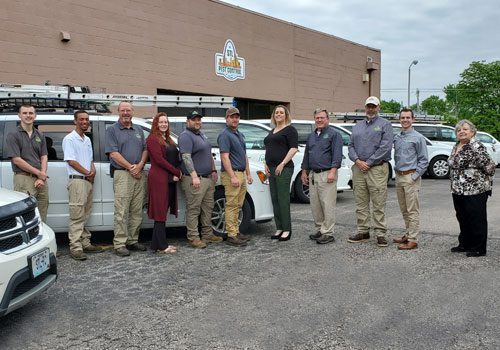 Wildwood, MO Pest Control Services
Affton, MO. 63123
|
Arnold, MO. 63010
|
Ballwin, MO. 63021, 63011
|
Barnhart, MO. 63012, 63057
|
Berkeley, MO. 63042, 63114, 63121, 63134, 63140
|
Brentwood, MO. 63144
|
Bridgeton, MO. 63074
|
Chesterfield, MO. 63017
|
Clayton, MO. 63105
|
Cottleville, MO. 63304, 63338, 63376
|
Crestwood, MO. 63126
|
Creve Couer, MO. 63146
|
Dardenne Prairie, MO. 63368
|
Des Peres, MO. 63131
|
Earth City, MO. 63044, 63045
|
Ellisville, MO. 63011, 63017
|
Eureka, MO. 63025, 63069
|
Fenton, MO. 63026
|
Ferguson, MO. 63033
|
Florissant, MO. 63033
|
Frontenac, MO. 63131
|
Glencoe, MO. 63005, 63038, 63040
|
Grover, MO. 63040
|
Hazelwood, MO. 63042, 63134
|
High Ridge, MO. 63049, 63069, 63051
|
House Springs, MO. 63051
|
Imperial, MO. 63012
|
Jennings, MO. 63136
|
Kirkwood, MO. 63122
|
Ladue, MO. 63124
|
Lemay, MO. 63125
|
Manchester, MO. 63021
|
Maplewood, MO. 63117
|
Maryland Heights, MO. 63043
|
Mehlville, MO. 63125, 63129
|
Normandy, MO. 63133, 63135
|
O'Fallon, MO. 63366, 63368
|
Oakville, MO. 63129
|
Olivette, MO. 63132
|
Overland, MO. 63114
|
Pagedale, MO. 63133, 63135
|
Richmond Heights, MO. 63117
|
Shrewsbury MO. 63119
|
St. Ann, MO. 63074
|
St. Charles, MO. 63301, 63302, 63303
|
St. Louis City, MO.
|
St. Louis County, MO.
|
St. Louis, MO.
|
St. Peters, MO. 63304, 63376
|
Sunset Hills, MO. 63127
|
Town & Country, MO. 63141
|
University City, MO 63130
|
Valley Park, MO. 63088
|
Webster Groves, MO. 63119
|
Wildwood, MO. 63005, 63040, 63025, 63038, 63069
|
WE'RE IN YOUR NEIGHBORHOOD